One of the best-kept secrets when it comes to the restaurant business is just how much awnings for restaurants can transform your business. This is the reason why if you drive across the United States, you are likely to see numerous restaurants with beautiful awnings across their fronts. While these awnings look very pretty, they serve many other purposes. In this article, we tell you all you need to know about what these awnings can do for your restaurant business.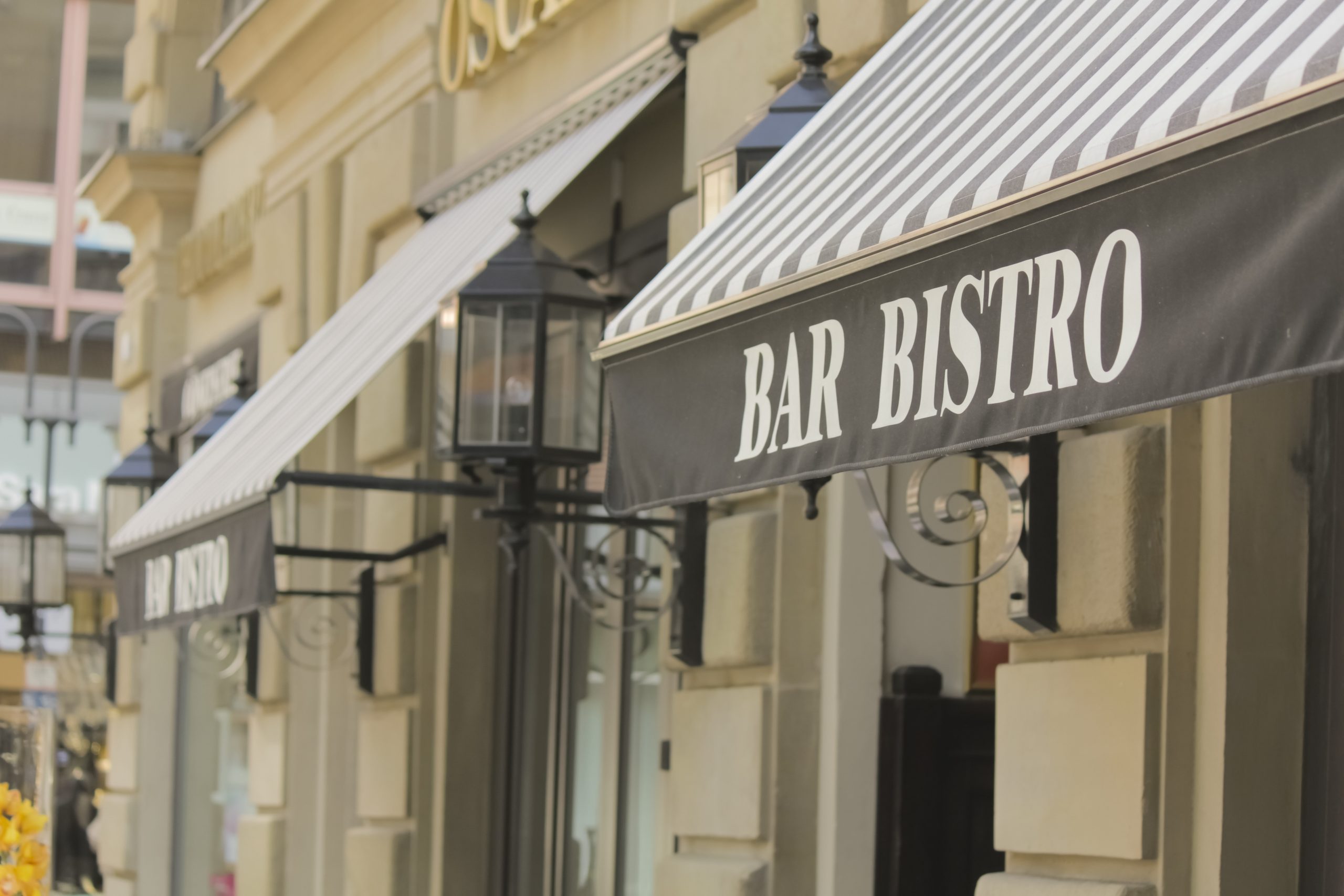 Advertising
All restaurant owners understand that branding and advertising can be expensive. Due to town planning rules, many restaurants tend to be situated in clusters and in shopping areas. This is great for foot traffic but it also means that it can be a pain when it comes to setting your restaurant apart. Clever restaurant owners have discovered a way around this problem by using awnings to brand and advertise. Awnings for restaurants come in many different shapes and sizes meaning that you can have one custom-made just for your business. You can also use all kinds of colors and graphics to make the awnings stand out. Given the fact that they are highly visible, you will not have a problem making your restaurant stand out from all the others in the street.
Better Dining Experience
After weeks of being cooped up indoors during winter and the pandemic, many diners are looking to have a different dining experience. This means outdoor dining is back in fashion! Having awnings in your restaurant is a great way to give your customers exactly what they want without having to put up expensive structures. Awnings allow you to set up dining areas, serving stations, and a lot more outside the restaurant, allowing for a well-lit, well-ventilated dining experience.
Using awnings for restaurants also means that you can operate an all-weather restaurant. If you have an outside eating area, you can use retractable awnings to ensure that rain or snow does not affect your diners. Modern technology means that you can even have awnings that automatically sense rain and open out, keeping your customers safe and dry.
Expand Restaurant Space
Restaurant owners know that space comes at a premium and any chance of expanding means that your profits go up. Using awnings for restaurants, you can easily create more dining areas for your customers. More tables mean more profits for your business. The great thing about this approach is that it is relatively inexpensive and very easy to set up when working with awning professionals.
Safer Spaces
With the COVID-19 pandemic, it has become imperative for restaurant owners to ensure that there is enough space within their restaurant floors. Awnings provide an easy way to create safe dining spaces for your customers. Many of your diners will appreciate the fresh air and sunlight, which in turn reduce their risk of contracting airborne diseases.