Not all shelters are sturdy enough to provide good cover from your environment. There are several alternatives to various sorts of sheltering tents, but military-grade tents offer distinct advantages that you won't find anywhere else. Military-grade tents, whether for personal or business use, are built with the most current technologies, making them a more valuable investment. This style of tent is typically made of tough materials to give protection and safety for a variety of outdoor activities, including big disasters. Scroll down for some of the key advantages of military tents.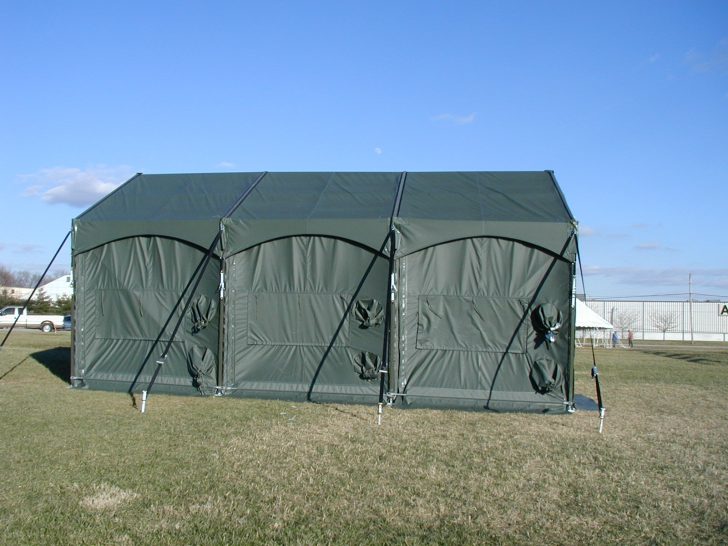 Military Tents Have Superior Build Quality
The tents are constructed of thick vinyl-coated polyester materials, which is well-insulated to keep you cool in hot weather. This is a unique fabric that is UV blocking, tear-resistant, flame-retardant and waterproof. Military tents are often designed with wide windows to allow for appropriate air circulation and ventilation throughout the tent. The windows also let in a lot of light, which saves lots of power in the day. Thin screen layers are fitted in the window and door openings to keep insects and mosquitos out of the tent.
Military Tents Are Useful in All Sorts of Environments
Using military-grade tents has numerous practical advantages. If you like a variety of outdoor activities, a tent with durability and commercial-grade quality is essential for long-term efficiency. Here are three, direct benefits of choosing a military tent:
The majority of military-grade tents on the market today are manufactured with the highest-quality materials available. This is a fantastic option to consider if you require a level of protection that provides comfort and security when you're in the outdoors.
Military tents tend to have robust guarantee agreements in place. When it comes to repairs, there are a few things to consider. Before buying one of these tents, look into the warranties that come with it and check that all terms and conditions are expressed by contract. This will ensure that there are no surprises and can be critical if any future difficulties arise.
Military-grade tents are quick and easy to set up, despite their complex features. Some models use no-pole materials, which necessitate the use of aerated openings at the tent's foundation. They can also function as a safe and cozy shelter in the event of adverse weather.
What Is The Price of A Military Tent?
If you're searching for a military-grade "army" tent, there are several possibilities on the market. These tents come in a variety of sizes to meet your specific requirements. They can be ordered online and delivered right to your doorstep, and that's an attractive option for those who don't live near a business that offers them. Military-grade tents can cost anything from $500 to $10,000 or more. Sizes, models, patterns, and quality can all affect the price. In the end, acquiring this sort of tent is significantly less expensive than purchasing regular tents because it lasts longer and is more reliable.
Anchor Industries has been in the business of tent manufacturing for centuries. We know what it takes to build a good quality tent and employ some of the best resources on the market for long-term product satisfaction. Our company works closely with the United States Armed Forces as a proud supplier of specialty products. Call us now to custom order yours!