More and more people are starting to realize the importance of maintaining their home's exterior, making it easier to attract potential buyers, down the road, if you decide to sell your home. One way you can do this is with an outdoor canopy that will provide your space with shade, privacy and value, while adding curb appeal to the exterior of your home. Whether you live in Arizona or Maine, here are some reasons why you should invest in an outdoor canopy for your home today!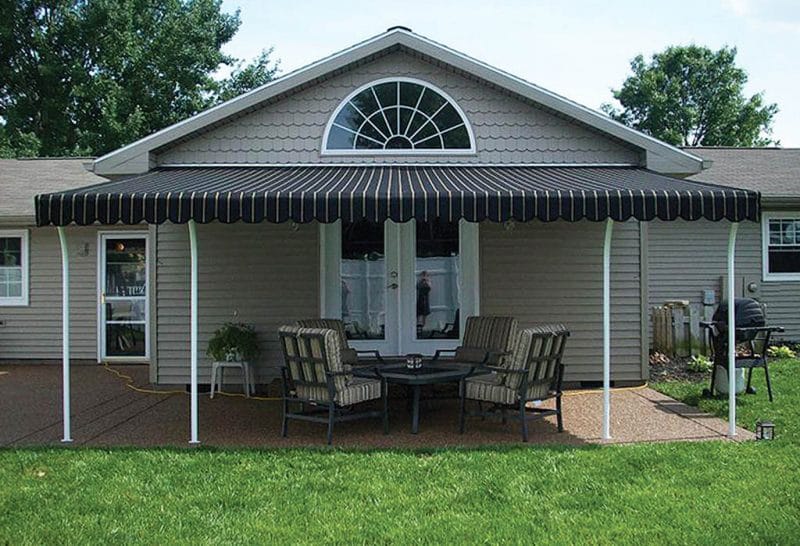 Providing Shelter and Shade
One of the best reasons to buy a canopy is that it will provide you with shelter and shade during long hours spent outdoors. Sit under it to keep dry when it's raining, use it as a shade when it's bright and sunny or when you're sitting by the pool. Outdoor canopies protect against heat and wind, making outdoor activities more comfortable. The material used for making these canopies is resistant to high temperatures, so even if your area experiences frequent high temperatures, these canopies are still perfect for covering your outdoors areas. They are also waterproof to prevent leakages during heavy rain.Â
Protection from the Sun
It's not only about ensuring your backyard is fun for your family; it's also about providing a safe environment for them to play in. Depending on where you live, you may experience long, hot summers that can be uncomfortable or dangerous with prolonged exposure to sunlight. Whether preventing serious sunburn or unwanted tan lines, an outdoor canopy will keep your family comfortable in these conditions. Suppose your kids are interested in entertaining themselves in their backyard instead of heading out to a friends' house, in that case, you should consider installing an outdoor canopy so they have an easy place to go when they get tired of staying indoors.
Free from Obstructions
With outdoor canopies, you don't have to worry about pesky apartment building rules or condo association rules. They are free to be built exactly as you want them. Not only that, but they're also not shaded by anything else, so if your outdoor canopy comes with netting, you won't have any complaints about people staring at your netting through your neighbor's window. After all, that's why many people buy an outdoor canopy, because they hate their neighbor's cat and don't want it looking at them through their curtains, while they're sitting in their underwear.
Flexible Size and Design
While there are indeed many types of canopy tents on the market, almost all of them are made to blend in with your home decor. It means that if you're looking to buy an outdoor canopy for your home, you'll be able to find one that matches your overall design scheme perfectly. No matter what kind of color or design, you'll be able to find an outdoor canopy that suits your tastes and preferences, while also making sure that it matches everything else in your house!
Final Thoughts
Having an outdoor canopy installed in your yard is a great way to provide shade to your home and keep unwanted dirt, debris, bugs and water off your patio or deck. If you're looking for an affordable solution that will give you added protection, there are several companies out there that can help. If you have any questions about your specific situation or want to learn more about what you can do to protect your home from outside elements, don't hesitate to give us a call today.