Frame tents can provide the perfect venue for your next event. If you've invested in a frame tent in the past, then you will understand how having the flexibility to set up anywhere can benefit your business. Whether you manage events, offer tent rentals, or even if you want to own a tent for company use, the styles and designs that you choose will matter.
If your current tents are worse for wear, it's time to reinvest. Here are the giveaway signs that it's time to replace and even upgrade with better tents from Anchor Industries.
Your Tent Takes Too Long to Set Up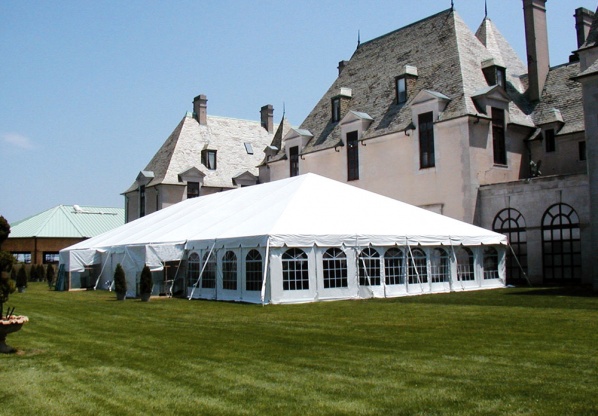 Set up and pack down can be resource intensive. If you have found that your current solutions take too much time or manpower, then it's worth considering an upgrade this year.
Frame tents have typically been labor intensive to assemble, but this isn't the case with modern innovative designs. Anchor Industries has tackled many of the setup issues with the Navi-Trac® (Navi-Track) system. Available for small and large frame tents, including clear span tents, this system uses guided channeled beams for raising and lowering wall and roofing panels.
The Navi-Trac® (Navi-Track) system allows for panels to be installed from the ground level, significantly reducing the time and labor needed to get ready at your next venue. The system also provides superior weatherproofing, keeping interiors comfortable and protected from the elements.
Fabric and Hardware are Showing Signs of Wear and Tear
Wear and tear is a clear giveaway that it's time to replace your existing commercial frame tents. No matter what kind of events you manage, presentation is everything. If your tents are showing signs of age, then it will detract from the experience of every guest.
Sure, you could replace some particularly damaged or worn-down parts, but there will come a time where it simply makes more sense to invest in a whole new solution where every single component is in as-new condition.
It can be difficult to find replacement parts for older tents, making repairs either cost-prohibitive or outright impossible. Investing in a modern solution from Anchor Industries will give you an attractive tent solution with readily available spare parts that are precision engineered for long-lifetime.
You Need Branding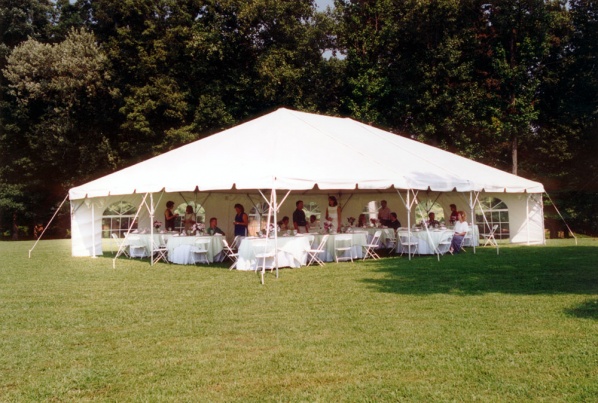 Are you lacking branding on your old tent? Even subtle branding on tent panels could give you an edge on your competition. If you run corporate events and want your branding to be front and center, you could have full-size graphics printed on walls or ceiling materials.
Adding branding to an older tent could be expensive. In some cases, your older tent materials may not even be suited to high definition graphics like logos.
Invest in new commercial frame tents and you could have branding taken care of at the factory.
Your Frame Tents Aren't Flexible for Different Projects
Older frame tents are typically limited in terms of flexibility. Your initial design is likely what you've been stuck with for years. This can be troublesome, especially if you operate a rental business. It essentially forces you to shoehorn each event into an inflexible design. You could even be losing business because of this problem.
Modern commercial frame tent designs offer modularity so that you can create unique events spaces for each individual project. Your customers will be happier, and you'll never have to turn someone down for lack of the right solution.
Your options with Anchor Tents include modular sections to adjust tent length, numerous window styles and wall panels, clear ceilings, marquee covered walkways, pavilions, and more.
Invest in Innovative Commercial Frame Tents from Anchor Industries
Anchor Industries has over a century of experience. Our engineers have designed modern solutions that meet and exceed the needs of businesses, rental companies, and events managers today. Commercial frame tents can provide a long return on investment. You can discover options that are flexible, user-friendly, and made to withstand years of commercial use.
Explore a range of frame tents for sale at Anchor, and have confidence knowing that your investment will continue to provide returns for years to come.