If you're looking for a high-end event hosting solution, clear span tents should not be ignored. They provided unrivaled interior space, a standout aesthetic, and complete protection from the elements.
Sometimes your project will call for a space that wows guests, leaving a lasting impression. There's not a better solution for mid to large-sized events available today.
Discover the benefits of clear span tents for sale and order from America's premier manufacturer.
Benefits Like No Other Commercial Tent Solution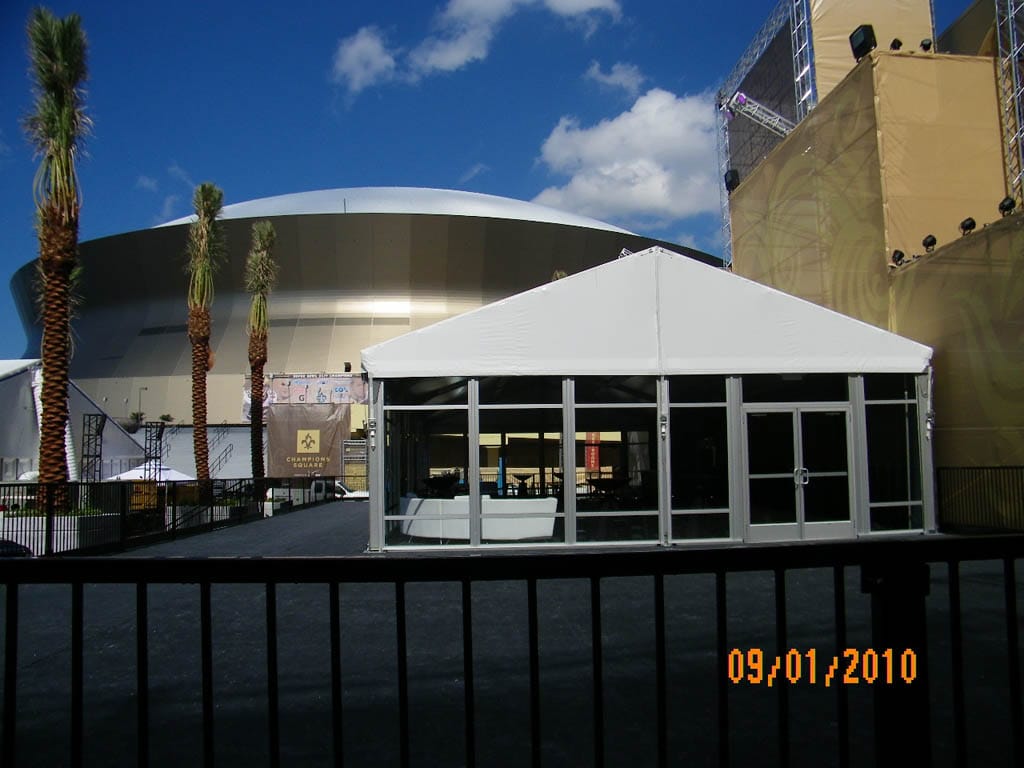 If you plan and manage events in-house, or even if you offer commercial tents for hire, clear span tents need to be in your inventory.
There are significant benefits to choosing clear span tents, and each one can contribute to your business success and a healthier bottom line.
Clearspan tents offer significant aesthetic advantages over pole tents and even some standard frame tents. They feature low profile structural elements and there's no staking required.
You can deploy these tents anywhere that there is level ground, including meadows and fields, concrete, paved areas, carparks, etc.
Anchor Industries tents are highly customizable, allowing you to develop the perfect solution for every individual project. Create an open-walled structure for summer weddings and corporate parties. Install clear sidewalls for protection from the elements. Choose a clear top to allow natural light and a beautiful starry canopy on clear evenings. The choice is yours; customization and modularity make our tents unique.
Clearspan tents will provide excellent protection from the elements. You can even create a fully sealed environment that is suitable for air conditioning or evaporative cooling. Anchor tents meet strict ASCE 7-10 wind load standards.
Commercial floor options work perfectly with precision-engineered tents. These are ideal for weddings, trade shows, corporate events, and entertainment events.
Window patterns include cathedral style, solid, and clear vinyl. Tops use Keder track roof fabric. There are extensive color choices and we offer graphic printing with custom designs. The level of personalization is extensive, allowing you to promote your company and branding at any event.
We've highlighted some of the most important benefits, but there's much more to discover. Even our smallest PZ (Party) Series tents can be customized with 2.3M and 3M uprights, and 6M and 9M standard widths. Anchor can build tents to your specification, giving you the perfect solution to meet the needs of your business and your market.
What to Consider Before Buying Clear Top Tents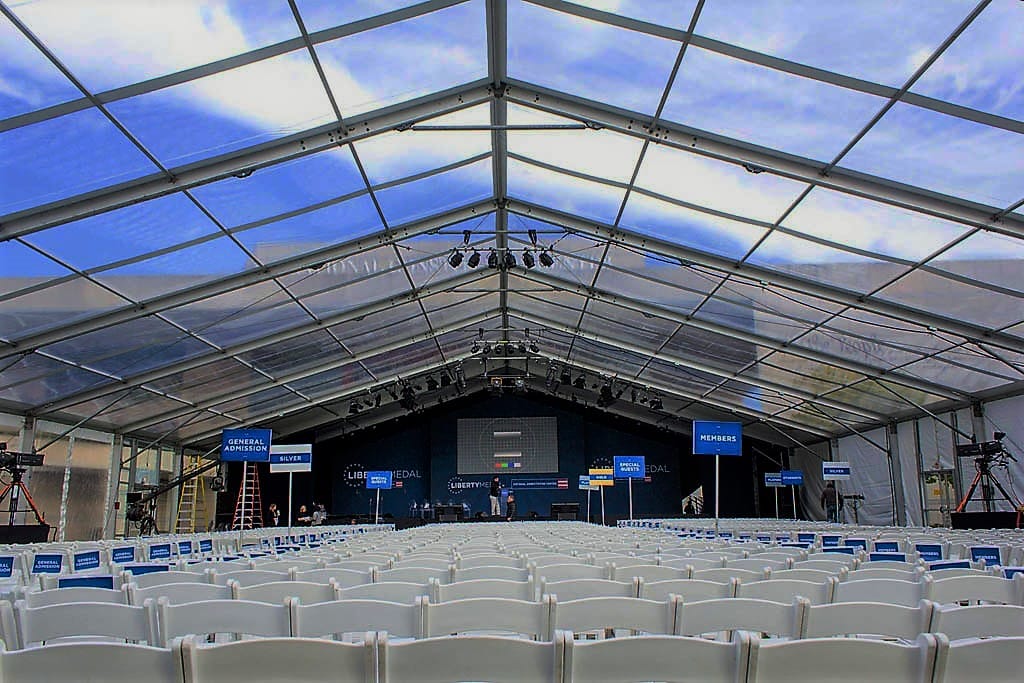 Clear top tents are ideal for high-end events when you need a special venue, but there are some considerations to be made before you buy.
If you cater more to a DIY market for small parties and events, you could find better options in the Anchor Pole Tents range.
Some clients will specifically request Sheer Top or Tension tents. These are usually for reasons of aesthetics and familiarity. Understand your market before investing in a tent solution. If it makes sense for your business, try to carry a range of options so that you are ready for any event.
Choose the right design for your needs. Smaller events can be covered by the PZ (Party) Series, whereas larger long-term events could be better suited to Venue Series tents. Expo tents are also available. As a leading clear span tent manufacturer, we offer solutions for every segment of the market.
Create Memorable Events with Clear Span Tents for Sale
For unforgettable events, trade shows, and more insist on the highest quality clearspan tents. Working with Anchor Industries will give you peace of mind knowing that you have the best solution on the market. More than a century of experience goes into every tent that we produce, resulting in the best commercial tents on offer.